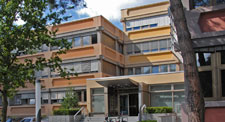 VNW visits Stockholm 2013
30/12/2012
During some glorious final days of June. The Federation of North German housing associations visited Stockholm with a delegation of almost 30 people. Global Habitat managed to organise a study visit.
During the visit the group met important stakeholders in affordable housing. Apart from a very informative visit of the Swedish houing federation (SABO) we met several housing associations: SKB, Svenska Bostader and Stockholmshem.
We were also made familiar with benchmarking for housing associations by the Sweden based organisation Aktivbo.
Finally we had the plesure to meet the city architect Per Kallstenius.
Apart from the business side of the visit there was time enough to see something of the city and highlights like the Stadhuset, the old town and Skansen.